Highly skilled and expienced team of vets offering the
best quality treatment and care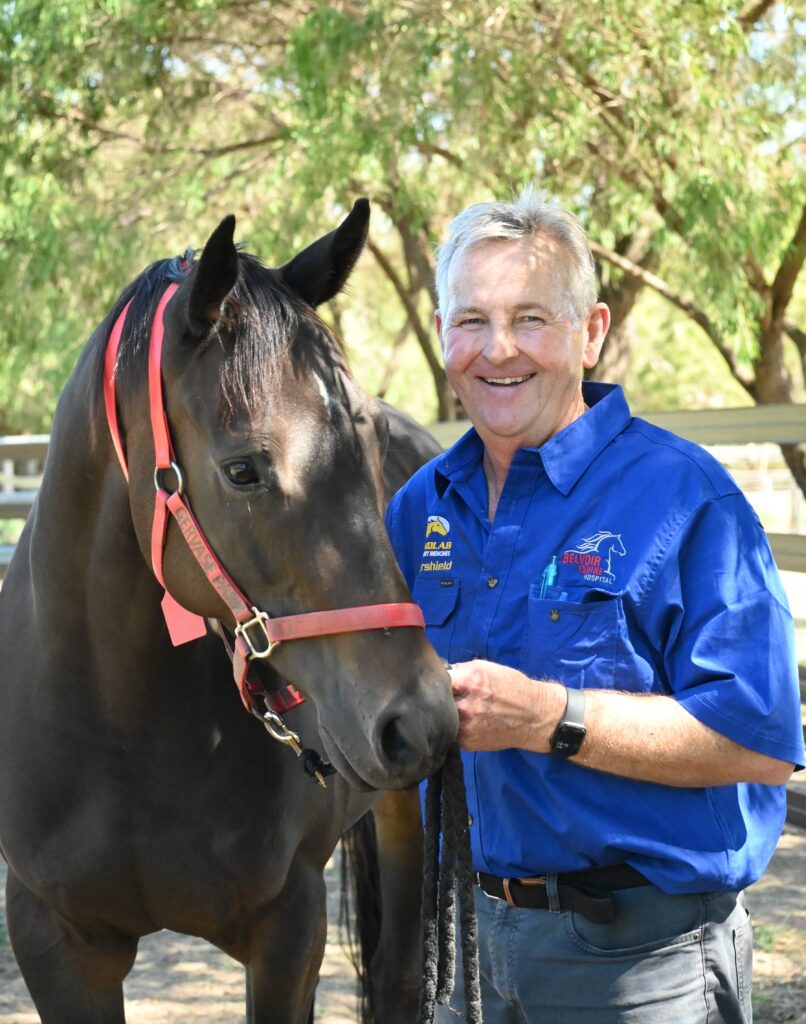 Chris set up Belvoir Equine Hospital in 2001. Prior to that, he had been in solely equine practice since graduating from Murdoch Univeristy.
Invaluable experience has been gained as an FEI vet, racetrack and reproduction vet.
What Chris really enjoys now is being part of a fabulous team including a specialist nursing staff and associate vets covering ophthalmology, dentistry and reproduction.
Outside of Belvoir Equine Hospital, Chris, along with his wife Andrea, runs Gervase Park Stud – a boutique thoroughbred stud that consistently finishes amongst the top end of vendors at the Magic Millions Sales.
With three teenage daughters heavily involved in eventing, it has given Chris a very good insight into the problems faced by horse owners and what it's like to be on the other side of the fence.
Living on the property that encompasses both Belvoir Equine Hospital and Gervase Park Stud, Chris certainly feels he has the best of both worlds and looks forward to developing Belvoir Equine Hospital into a leading surgical referral center, high performance and reproduction center..
All of this has been made possible by being part of an amazing team!
Dr. Dave Rutherford
BVM&S Cert ES Dip ECVS
Recognised Specialist in Equine Surgery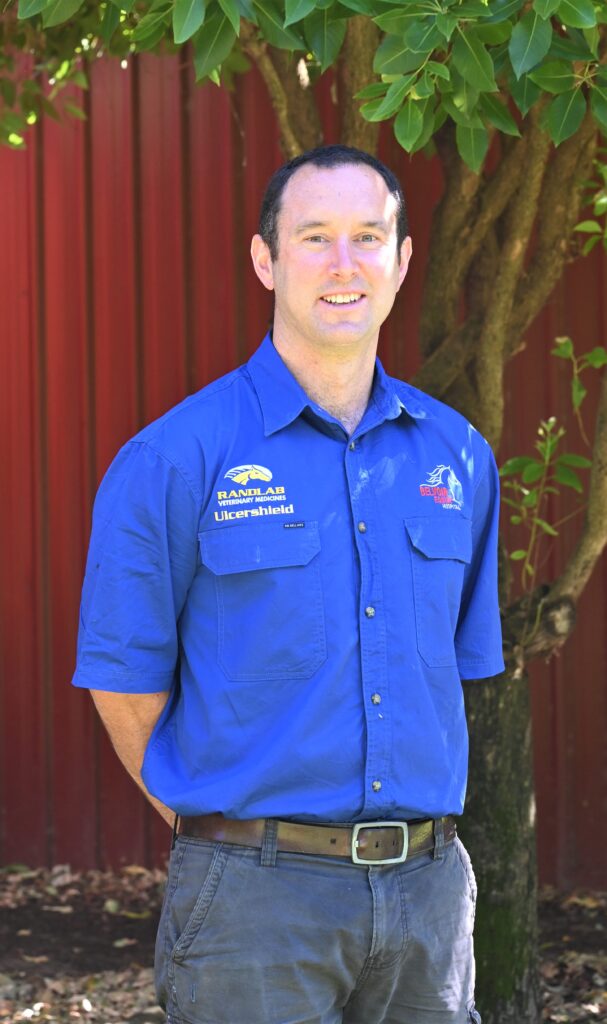 Dave graduated from Edinburgh Vet School in 2002 and went straight into equine only practice. After an internship at a large racehorse practice in the U.K. he undertook a 3 year residency at Massey University N.Z. completing specialist training in equine surgery.
In 2007 Dave returned to the U.K. to be Head of Surgery and Clinic Director at a large equine only private practice in the east of England. He has spoken at national and international conferences and recently served as a temporary lecturer in equine surgery at the prestigious Cambridge University Vet School.
Dave is a European Recognised Specialist in Equine Surgery having been awarded the Royal College of Veterinary Surgeons certificate in equine orthopaedic surgery in 2006 and the European College of Veterinary Surgeons diploma in equine surgery in 2008.
Dave has worked with all types of horses and is expert in all areas of equine surgery, lameness and poor performance evaluation. He was the duty vet at Huntingdon racecourse for 13 years and has provided veterinary care at a wide range of competition events. Dave has particular interests in the medical and surgical treatments of joints disease and back pain, as well as performing pre-purchase examinations and laser surgical removal of skin tumours, such as sarcoids and melanomas.
Working within the team at Belvoir Dave is looking forward to gaining new skills and experience in the fields of equine reproduction and neonatal care. He has travelled to Perth with his wife and 2 daughters. They are looking forward to embracing the Aussie lifestyle and exploring this beautiful part of the world.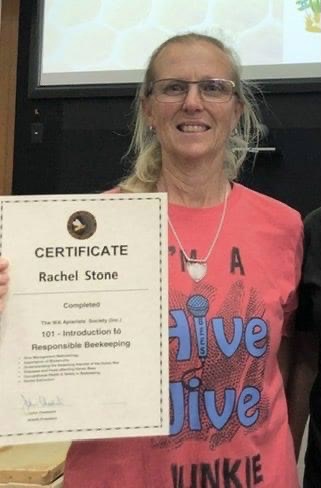 BVSc, Cert Equine Stud Medicine [RCVSc],
MANZCVSc [Equine Dentistry]

Rachel gained her Bachelor of Veterinary Science from Massey University in 1986 and started in equine practice in New Zealand before working in research in Newmarket UK where she completed a Certificate in Equine Stud Medicine in 1993. Since then Rachel has worked in Malaysia, Townsville [QLD] and Perth, before starting her own practice in 2005 providing mobile dental services throughout WA while still maintaining her interests in thoroughbred racing and studwork. She became a member of the Australian & New Zealand College of Veterinary Scientists in Equine Dentistry in 2010 and has subsequently been an examiner for the College in 2018 & 2021. Rachel joined the Belvoir team as a reproductive consultant for the 2020 breeding season.